Meth Lab Clean Up | Fentanyl Clean Up | Drug Paraphernalia Clean Up| Grow House Clean Up ​
No matter what you are faced with when it comes to illegal drugs, the cleanup experts at Steri-Clean are here to help you remediate it. Our experts are highly trained in the decontamination of Meth Labs, Drug Labs, Fentanyl, Grow Houses, Drug Paraphernalia like Hypodermic Needles and drug residue. If you need a meth lab cleanup company, look no further.
Trust Steri-Clean to Help
Steri-Clean Provides Effective Results For Meth Lab Cleanup, Drug Lab Cleanup Fentanyl Cleanup, and Grow House Remediation.
Our Process is Proven Through Comprehensive Cleaning Procedures and Pre and Post Third Party Testing, Restoring Your Property to a Safe Environment.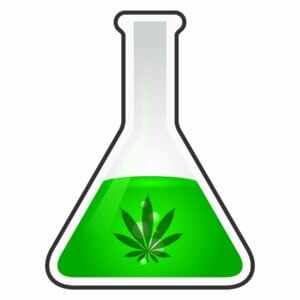 STERI-CLEAN METH LAB CLEANUP SERVICE STEPS PROVIDE THE BEST PROVEN RESULTS
METH LAB CLEANUP: OUR PROVEN DECONTAMINATION PROCESS
Step 1 - Third Party Testing - The property must first be tested by a third party to determine the level of contamination. This dictates the type and level of cleaning needed, as well as where the cleaning is needed inside of the meth lab.
Step 2 - In full protective gear, our teams prepare the property with the required isolation and equipment to assure there is no cross-contamination or unnecessary exposure.
Step 3 - The cleaning of properties focuses on the structure, and most contents can not be salvaged. Every surface will be coated with a solution to completely break down the drug's molecular structure. Steri-Clean meth lab cleanup specialists will then wipe down every surface in the home preparing them for post-testing.
Step 4 - Once the residence or property is completely cleaned, a third party company will again test random surfaces to assure the efficacy of our cleaning. Using a third party removes any chance of a company cheating or lying about the results.
Step 5 - Once the property passes inspection, and the invoice is paid, the owner will be provided a Safe To Occupy Certification.
INDUSTRY LEADER IN BIOHAZARD CLEANUP SERVICES
Because we have been in the industry since 1995, we have vast experience solving all types of extreme cleaning problems. Our knowledge base is wide and varied. We take pride in the solid foundation we have from years of successful biohazard removal.
Our methods for biohazard cleanup are unique and proprietary. We use state-of-the-art technology to tackle all types of biohazard cleanup situations. Our technicians go through rigorous training. We also take pride in keeping empathy on the top of our skills list. Our team keeps you top of mind as we work with you during this challenging time.
DISCREET AND COMPASSIONATE SERVICE, 24 HOURS A DAy
We always place the humans involved the cleanup process with the upmost care and respect. Our technicians arrive in discreet vehicles for individuals, homes, businesses and communities. The cost and the scope of the job will be very clear to you when we arrive on the scene to provide cleanup services. The cleanup plan will also be easy to understand. After we vacate the premises we can provide you with a "safe to occupy" certificate if that is important or critical to you.
Steri-Clean is here to help in your time of need. Our team will arrive at your location in unmarked vehicles to protect your privacy. Our call center is open 24 hours a day, 7 days a week, 365 days a year.
Call today! 1-888-577-7206