When a crime or unattended death takes place, family members and friends should not have to bear the burden of cleaning up the scene alone. Instead, they should be allowed to mourn their loss in peace and not experience further trauma by visiting the death scene. That's when crime scene cleanup by Steri-Clean steps up and takes control of the cleaning process. The team at Steri-Clean is well known for being compassionate and providing fast, dependable crime scene and trauma scene cleanup services in Gloucester. Our specialized services include the cleanup of blood, death scenes, murder, and suicide scenes. We also expertly remove evidence markings like luminol and fingerprint dust. If you need Gloucester crime scene cleanup, please call our 24-hour helpline at (978) 261-3500.
We offer 24-hour crime and trauma scene cleanup assistance throughout Gloucester.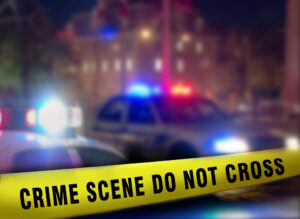 At Steri-Clean, we understand that death can happen at any time of the day or night, which is why we offer our services 24-hours a day seven days a week. You can contact us any time of day or night to schedule service and receive support from our trained staff. Our goal is to reduce the stress and emotional trauma associated with losing a loved one. This extends to situations like homicide, suicide, and unattended deaths. Our cleaning process will ensure the space is completely sterilized for safe, comfortable habitation. At Steri-Clean, we use high-grade solvents and cleaners to destroy bacteria and completely restore the space. Our staff has been professionally trained to follow proper cleaning, disinfecting, and disposal procedures.
Contact Steri-Clean at (978) 261-3500 if you need assistance with crime scene cleanup in Gloucester. One of our live call operators will assist you.
Undiscovered Death (Decomposition) Cleanup and Odor Removal
Sometimes after a person passes away, they may go undiscovered for days or even weeks. Unfortunately, this is a fairly common occurrence in today's society, where people live busy lives and don't communicate with friends and family members as regularly as they did in the past. During these unattended deaths, the natural process of decomposition can set in before the deceased is discovered. This process can leave behind fluids and odors that saturate the area, requiring a thorough cleanup with specialized solvents and equipment. Carpets, upholstery, bedding, and couches are some of the most common areas to be affected during an unattended death. At Steri-Clean, we're here to ease your burden. We'll ensure the affected area is completely sterilized and safe to occupy. Safety equipment like respirators are necessary to avoid sickness when cleaning up after an unattended death. It's very important you don't attempt to clean decomposition yourself. Instead, leave it to the professionals.
Call Steri-Clean at (978) 261-3500 and we will expertly assist you with decomposition cleanup and odor removal.
GPS Dispatch for Gloucestor
When it comes to cleaning up after a crime or death has taken place, we understand that time is of the essence. That's why we use GPS tracking to dispatch the closest unit to the scene. We arrive at every scene with a fully stocked truck and all the equipment necessary to clean and sterilize the location. Since 1995, we've helped countless families with our compassionate, dependable approach. Our courteous staff is available via our 24-hour live helpline for crime scene cleanup, suicide cleanup, and biohazard cleanup.
Please contact us at (978) 261-3500 to learn how we can best help you and your family.