Crime Scene Cleanup Services - Delaware Valley Pennsylvania
Steri-Clean Pennsylvania is located in the heart of the Delaware Valley and responds to all types of requests for service. Our staff is trained and experienced in the following cleaning needs
Steri-Clean Philadelphia Service Area
Steri-Clean of the Delaware Valley provides crime scene clean up and suicide clean up services the following communities and beyond:
If you live outside of this area, we can still help. Read more about the Steri-Clean service area by clicking the "Service Area" tab, then hover over the Pennsylvania tab.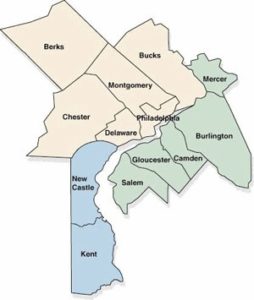 Who is Steri-Clean Philadelphia?
Steri-Clean Philadelphia is an amazing team of men and woman who love helping people. Most of them have worked in health care prior to joining the Steri-Clean family. They understand the care and compassion that is needed to perform this type of work and will take the time to make sure the job is completed correctly. Owners Lindsay and Kelly have the experience and the knowledge to tackle any job, just give us a call. We provide free estimates as well, and can bill your insurance for the majority of our jobs.
(888) 577-7206 - Crime Scene Clean Up Dispatch