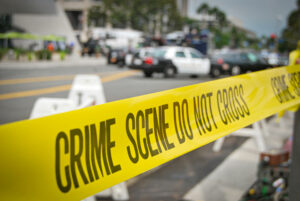 If you need assistance with crime scene cleanup, call on the professionals at Steri-Clean. We provide caring and efficient services for businesses and residents of Greenfield. Steri-Clean carefully and thoroughly removes blood, bodily fluids, fingerprints, and odors associated with crime scenes. These cleanups can be a heavy-duty task, so they should not be performed by just anyone. Instead, allow a team of trained professionals to handle this for you. Our caring staff will be there for you during this difficult time of need. We also have a wide range of additional services to help families. We offer 24-hour crime and trauma scene cleanup assistance throughout Greenfield.
If you need help, call us today at (413) 835-4500. We are available 24/7 to serve you.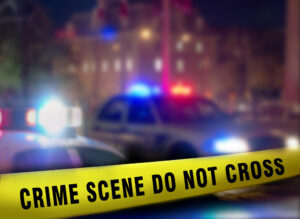 At Steri-Clean, we understand the emotional stress that can come from experiencing a traumatic loss. This is why you will always receive compassionate care from our team. No family should have to face this alone, and that is why we are willing to respond any time of the day or night. Steri-Clean's team of trained technicians will make sure all areas are thoroughly cleaned and disinfected. All our work is carried out in a delicate and discrete manner. If you live in the Greenfield area and have a business or residence that needs expert crime scene cleaning, contact Steri-Clean immediately. We will give your situation top priority.
Call us today at (413) 835-4500.
Undiscovered Death (Decomposition) Cleanup and Odor Removal
Undiscovered death is a disturbing event that requires professional attention. The deceased is often not discovered for a long period of time, leading to decomposition. Sadly, when the deceased is discovered and decomposition has set in, the cleanup process is that much harder. Further, the decomposing body can pose serious health risks and safety hazards. The decomposition process can cause body fluids, blood, odors, and microbes to become embedded into floors, baseboards, and walls. Only trained professionals qualified in undiscovered death cleanup should perform such tasks. An undiscovered death can be very traumatic for friends and family. At Steri-Clean our goal is to ease the family's suffering. Allow Steri-Clean to take on this very difficult and often gory task. The team at Steri-Clean will first inspect the area to understand the magnitude of the job. We will then address the cleaning task with care and safety top-of-mind. Once our cleanup process is complete, our experts will deem it "Safe to Occupy."
If you live in the Greenfield area, give us a call at (413) 835-4500 and we'll be there to help you.
GPS Dispatch for Greenfield
All of our Steri-Clean vehicles are GPS equipped to better serve the public. Our goal is to get to the scene as quickly as possible. Our courteous team of professionals will treat your situation with the utmost discretion. We have a track record of expertise that goes back to 1995. It is our goal to help guide families through this difficult time of need. We can assist you with any type of crime scene cleanup.
Give us a call at (413) 835-4500.