Steri-Clean Crime Scene cleanup provides efficient cleanup services in Boston to residents facing unthinkable and devastating occurrences. Crime scenes are traumatic for the families dealing with the aftermath. At Steri-Clean, we carefully clean up the trauma scenes associated with suicide, murder, and even fingerprint evidence left by luminol. Unfortunately, the task of clean-up is often left to friends or family members who don't know clean-up services are available. Allow the compassionate and professional Steri-Clean team to handle the cleanup process so that you can have the time and space to process the traumatic events. We also can assist with other services such as funeral cost reimbursement. Our staff will be more than happy to speak with your family about all we have to offer. If you live in Boston and are in need of our services, give us a call at (617) 500-2100. We are available 24/7.
We offer 24-hour crime and trauma scene cleanup assistance throughout Boston.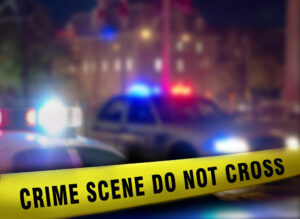 We are available 24/7 if you require crime scene cleanup in Boston. Since 1995, we have offered our professional services to residences and businesses all over Boston. Allow our trained technicians to ease the load of the stress and trauma associated with the crime scene. Unfortunately, murders and suicides can occur at any hour of the day, this is why we prioritize a fast response. Furthermore, nearly half of these deaths are by firearms. Steri-Clean's cleaning process will be performed by compassionate professionals who have received extensive training in all areas of disposal, cleaning, and disinfecting. If you live in the Boston area and are in need of suicide cleanup, give us a call today at (617) 500-2100. Live operators are on standby.
Undiscovered Death (Decomposition) Cleanup and Odor Removal
Undiscovered deaths are defined as someone dying, but their body remains undiscovered for some time. Unfortunately, there are times when bodies aren't found for weeks or months. Over a period of time, decomposed remains break down and leak into floors, baseboards, and other areas. The odors and stains from these areas can be tough to remove. This situation can be extremely traumatic for friends and family. In most cases, friends and family members lack the skills and know-how to clean and eliminate body fluids and odors from the house. It is imperative that a team of professionals takes on this complicated task. The team at Steri-Clean will first inspect the area to understand the magnitude of the job. We will then take on the cleaning task as delicately as possible. The highly-trained professionals at Steri-Clean understand how to deep clean the house to be free of odors and stains. Steri-Clean uses only high-grade products to thoroughly clean and disinfect the respective areas. Once our Boston crime scene cleanup is completed, our experts will deem it "Safe to Occupy." If you live in the Boston area and require decomposition cleanup services, our professionals are here to help you 24/7 give us a call today at (617) 500-2100.
GPS Dispatch for Boston
At Steri-Clean, our crime scene cleanup vehicles are equipped with GPS tracking devices. It is our goal to get our technicians to you as quickly as possible. Our courteous professionals empathize with families who have to go through this process. We guide families through the process as delicately as possible. If we can assist you with any type of crime scene cleanup or suicide cleanup, we will be more than happy to assist. Give us a call today at (617) 500-2100 Our professionals are here to help you 24/7.