Steri-Clean is Haverhill's number one trauma and crime scene cleanup company. We offer our expertise with the most trained, experienced, and trusted staff for Haverhill crime scene cleanup. Our team of experts has been working with victims' loved ones and families since 1995. Our crime scene cleanup includes death scene cleanup, blood cleanup, suicide or murder cleanup, and removing evidence markings like luminol and fingerprint dust. Crime scene cleanup services are in high demand, with many homicides and murders happening every year. Unfortunately, most of these scenes are cleaned up by friends and family of the deceased, but these scenes require a more thorough and expert cleaning. Many people don't know that companies like Steri-Clean are available to help. Let Steri-Clean perform this task for you and assist your family in other areas as needed, so you can have the time to grieve. Our staff is on standby 24/7 to assist you. If you live in Haverhill and need to speak with one of our agents, give us a call at (978) 261-3500.
We offer 24-hour crime and trauma scene cleanup assistance throughout Haverhill.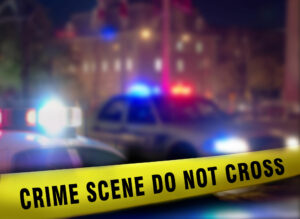 There is no telling when a suicide, murder, homicide, or natural death can occur, and we are here to help you clean up the scene regardless of the time of day or night. Our units dispatched all over Haverhill will be at the given location minutes after you call for our services. We understand how stressful and traumatizing dealing with a dead body can be. Therefore, we work as fast as possible to help restore the area in the most professional and respectful manner. No family should be forced to take on such trauma when dealing with the death of a friend or family member. Steri-Clean's cleaning process will be taken on by professionals who have received extensive training in all areas of crime scene cleanup.
Our Haverhill helpline is available 24/7, and you can reach us there anytime at (978) 261-3500 . Live call operators are on standby.
Undiscovered Death (Decomposition) Cleanup and Odor Removal
Unfortunately, deaths happen and sometimes bodies could go unnoticed for days or weeks. This could happen if the person has no family or friends to check up on them or does not often get in touch with people because of their busy lives. When bodies are not discovered in time, they start decomposing, leaving fluids and an odor that fills the premises where they were found. The most common areas where this happens are couches, beds, flooring, and chairs. Sometimes people may think they are dealing with a simple stain on the floor or carpet, but the problem is usually bigger. It is not advisable to clean up an undiscovered death scene without respirators and other protective clothing. This is why Crime Scene Steri-Clean is here to help remove the body and clean and thoroughly disinfect the contaminated areas. We have undergone extensive training and have the right tools to handle the scene and remove the saturated materials. We also help remove the odor left behind, and ensure the area is safe to occupy afterward. If you are dealing with an unattended death, do not try to clean the space by yourself. Instead, contact us for our Haverhill crime scene cleanup services at (978) 261-3500.
GPS Dispatch for Haverhill
We have equipped all our Haverhill crime scene cleanup vehicles with live GPS tracking. That helps us dispatch the unit closest to the crime scene location, which helps save money and time. We have numerous vehicles in different areas, which allow us to show up at the crime scene location faster than any other crime scene cleanup company. Give us a call today at (978) 261-3500 . Our professionals are here to help you 24/7.