Crime Scene Clean Up - Ardmore Oklahoma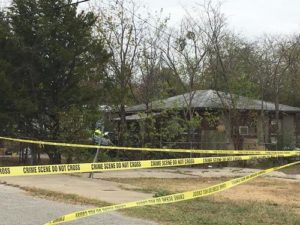 Ardmore and surrounding communities are small, but they certainly still see their share of crime. Steri-Clean is here to help local Ardmore residents, business owners and government agencies by properly cleaning any biohazard scene or blood spills. Actually, Steri-Clean of Ardmore Oklahoma is one of only a couple Oklahoma based specialty companies that are highly trained in the cleaning of biohazard scenes, including crime scene clean up, suicide clean up, and blood clean up. Steri-Clean of Oklahoma is dedicated to cleaning our services affordable, discreet and very compassionate. Our 24 hour services are most often used by homeowners, renters, business owners, ane city officials throughout the state of Oklahoma. For a quarter century now, Steri-Clean has provided their specialized cleaning for tens of thousands of homes, businesses, and and even automobiles to decontaminate affected areas and assure they are once again safe. Steri-Clean can assist southern Oklahoma communities with a wide variety of services as outlined below. Please call our toll free help line (888) 577-7206 if you have questions or need assistance.
Undiscovered Death Clean Up - Ardmore Oklahoma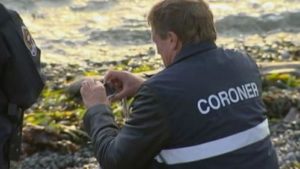 Undiscovered Death Cleanup
Ardmore Oklahoma
Southern Oklahoma counties such as Garvin, Murray, Pontoc, Johnston, Bryan, Marshall, Love, Carter, Jefferson, and Stephens see their fare share of deaths related to violence such as suicide, homicide, and traffic accidents. Yet the most common type of call we receive to assist with undiscovered deaths, also commonly referred to as human decomposition. Steri-Clean of Ardmore is a highly trained biohazard service company that can detect and properly remove large or small scenes involving fluids from human decomposition. Steri-Clean arrives equipped with specialized equipment and chemicals to combat the associated pungent odors that are caused by the bacteria as the body tissues break down. Any untrained person such as friends and family members, should never attempt to clean a death, blood or biohazard scene, especially those involving fluids from decomposition. The airborne and bloodborne bacteria levels where a body decomposes are extremely elevated and without proper personal protective gear, and respiratory protection, exposure to those harmful bacteria is unavoidable.
Any blood spill, bodily fluid spill or biohazard scene can be extremely dangerous and should only be cleaned by licensed and insured companies that have been properly trained. The collected biohazardous materials should also be properly packaged and disposed of in accordance to all medical waste laws to prevent exposure.
Steri-Clean Ardmore can respond to any blood clean up, or biohazard clean up or need in all of central and southern oklahoma. We are available 7 days a week, and 24 hours a day by simply calling our toll free number at (888) 577-7206, or our local number (580) 303-3400. Most of our services are covered by your insurance!
Suicide Clean Up - Ardmore Oklahoma
Undiscovered Death Cleanup
Ardmore Oklahoma
Oklahoma has an alarming suicide rate at about 750 successful suicides annually according to the data reported on World Life Expectancy Oklahoma page. Even more alarming are the statistics for attempted suicides which account for an even higher number in the thousands! The most disturbing part of all of this is that for each one of those, the family members, already grieving, are left to clean up the blood and other biohazards. So in Oklahoma and after the police department, detectives paramedics, coroner leave, what should you do?
It is a sad fact that the police officers, firefighters and other first responders are not trained or equipped to handle the cleanup of a suicide scene. In fact, the CEO and founder of Steri-Clean started this company back in the 1995 because he witnessed first hand the huge void in cleaning death scenes. He vowed to always give family members and loved ones another option besides cleaning the scene themselves. Steri-Clean has since cleaned thousands of scenes, sparing the victims loved ones from further trauma.
You can now call Steri-Clean of southern Oklahoma for affordable, discreet, and compassionate suicide cleanup services in Ardmore and all of central and southern Oklahoma. For questions, estimates or immediate cleaning help 24 hours a day, call (888) 577-7206.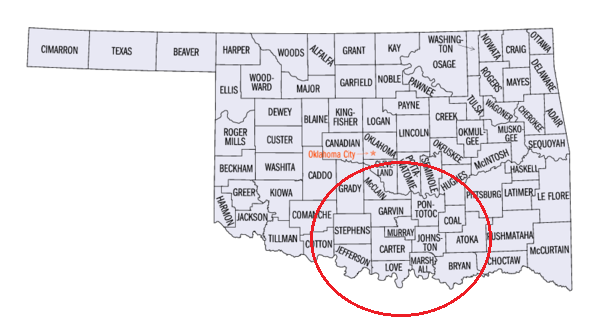 Steri-Clean of southern and central Oklahoma provides disinfection services related to crime scene cleanup, suicide cleanup, blood cleanup, trauma scene cleanup, undiscovered death cleanup, and tear gas cleanup all of Oklahoma and is requested for not only residences but businesses as well. If you have a death scene or other related biohazard spill in your business or residence, give us a call 24 hours a day.